Vienna is the home of classical music. The country to which it belongs, Austria, is the birthplace of famous composers and musicians such as Wolfgang Amadeus Mozart, Johann Strauss, father and son, Ludwig Beethoven, Franz Schubert and Johannes Brahms, and the renowned Vienna Boys Choir. And since music is a big part of the culture of Vienna, it has several concert venues housed in majestic buildings to be proud.
Vienna State Opera – Vienna Opera show is a pioneer building in the Ringstrasse, with one major scene in Europe. Built between 1861 and 1869, it can accommodate more than 2000 people.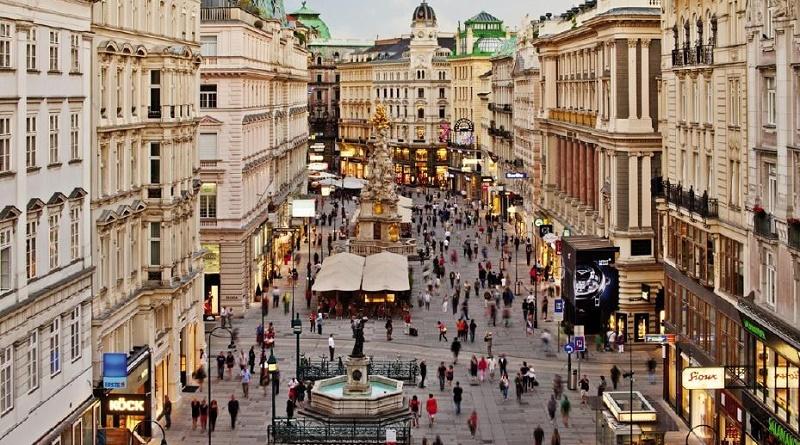 Image Source: Google
Musikverein – This site hosts up to 500 concerts annually welcoming music lovers from all parts of the globe. Transferred to the Karlsplatz in 1912, the building houses the Vienna Philharmonic Orchestra and has a winter garden, a library and a collection of musical instruments.
Vienna Conservatory – This is a traditional well-known school of music worldwide. In fact, it is considered one of the best institutions for music education in the world. It offers various courses such as education of classical music including composition, theory lessons for various musical instruments, pop jazz music class, education, instrumental music and vocal training.
Volksoper – This is a great opera house, next to the Vienna State Opera. Different types of opera in the 18th, 19th and 20th century are staged in this place.
Other shows include musicals, dance and operettas. Originally conceived as a classical theater, Volksoper eventually evolved and consideration of other art forms such as drama, opera and operetta. The Preciosa opera was the first to be staged there in 1903.